On 13th May, the "Beautiful China, Healthy Hangzhou" fitness running activity hosted by Hangzhou Sports Bureau and Hangzhou Sports Federation kicked off at the riverside. After the preliminary audition, 200 fitness runners advanced to the semi-finals and competed for the honor of spokesperson of Hangzhou Fitness Race together. However, it was the Horsehead men who stole the limelight at the scene. They unexpectedly flashed among the contestants and danced the popular "Jumpstyle" ghost step dance, accompanied by a cheerful rhythm and a dynamic pace, which pushed the scene atmosphere to a climax again and again.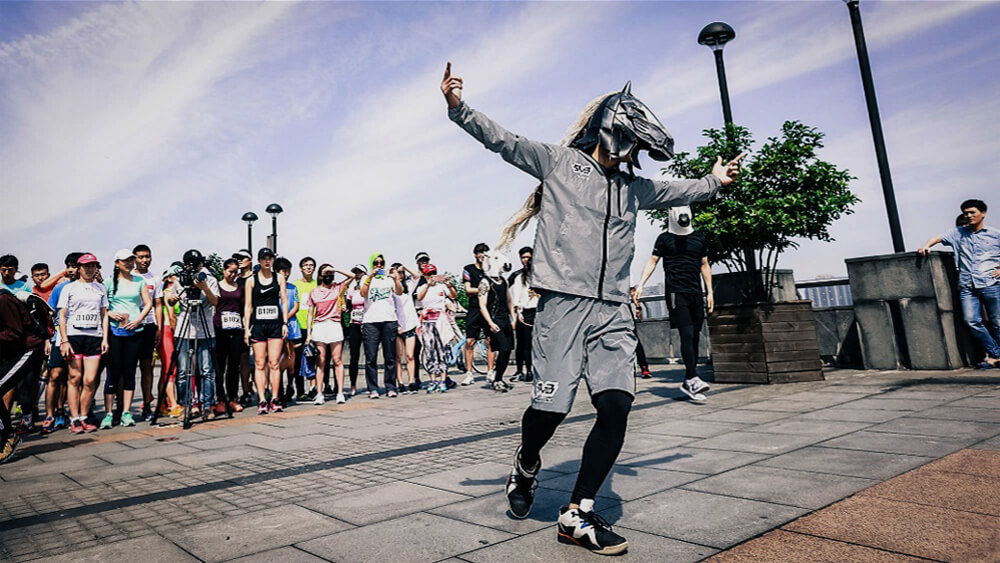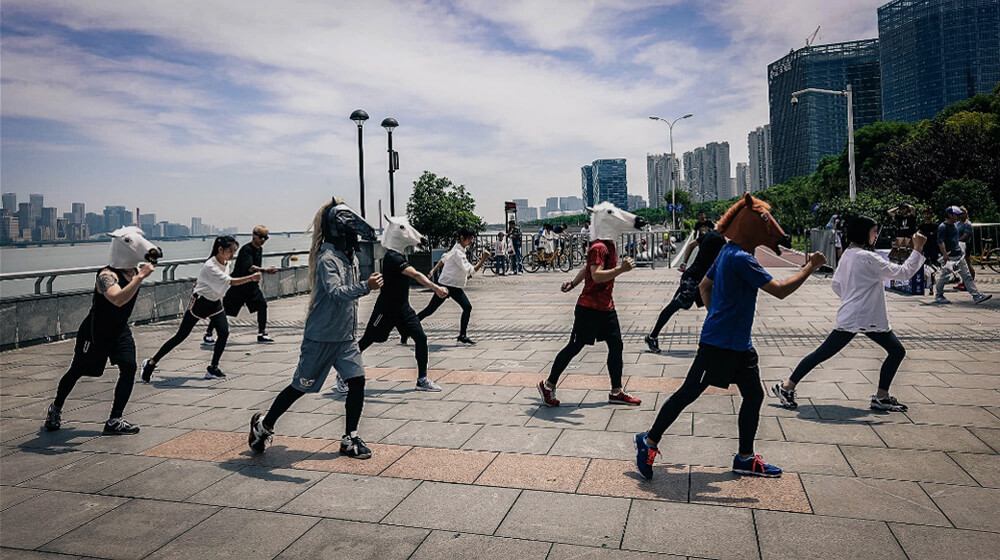 Horsehead men unexpectedly became popular on the Internet
Many people took photos and shared them on major social networking platforms. The topic, follow the Horsehead men, became popular on the Internet and occupied the top of the hot topic list. At the same time, "Horsehead men" is also known as a hot phrase online. The followers who didn't know the truth were curious about the real identity of the Horsehead men, and some even said they would explore the matter and find out those horsehead men.
What is the purpose of the horsehead men? Is it for the endorsement of Hangzhou fitness run? Many contestants said that the Horsehead men have been involved in service work throughout the event, cheering and encouraging each contestant, and providing War Horse energy drinks to help the contestants replenish their energy.
It is worth mentioning that among the horsehead men, one horsehead man with outstanding shape has always been very photographed. Many contestants scrambled to take pictures with him, which is not difficult to explain why people suspected that the Horsehead men wanted to compete for the endorsement seat of Hangzhou Fitness Race.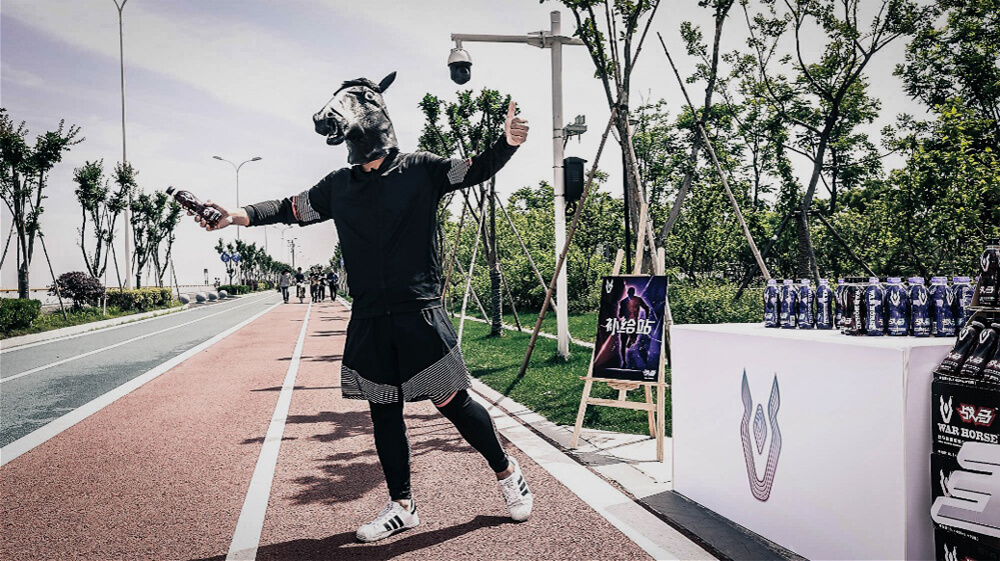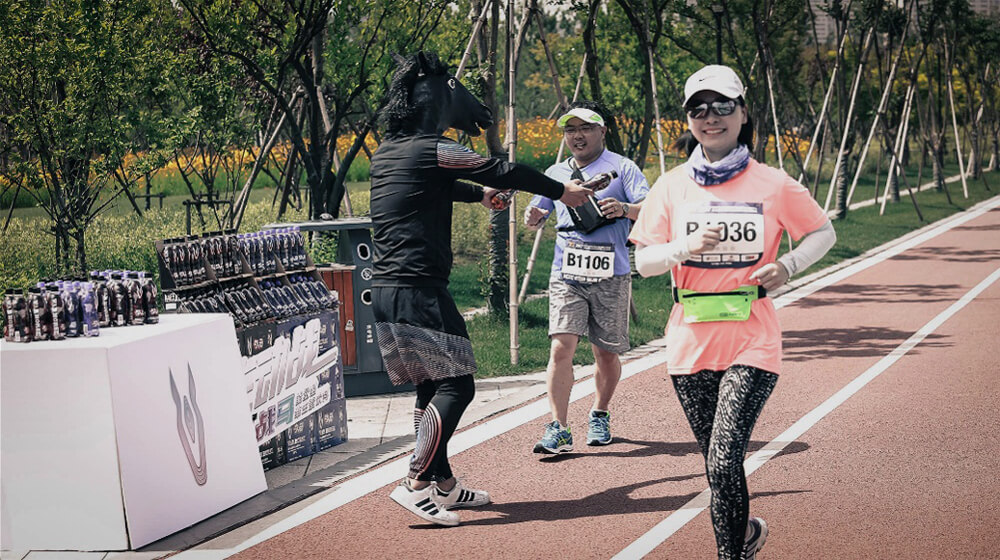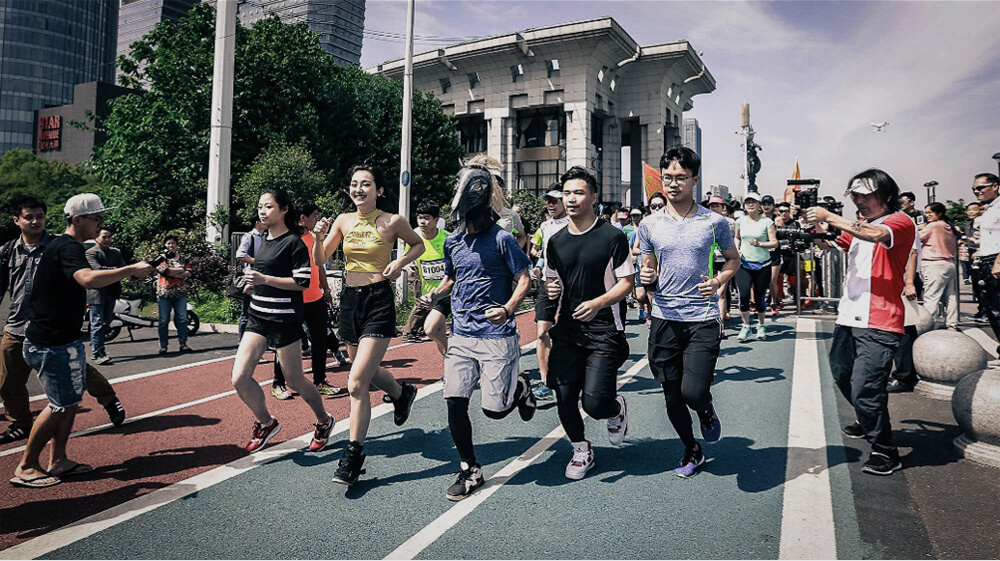 The horsehead men added a gorgeous color to Hangzhou's "Beautiful China, Healthy Hangzhou" Fitness Race. Their opening ghost dance, leading and giving encouragements and support to other contestants in the whole event made the whole activity more meaningful. Perhaps this is the positive energy representing the new generation and the real reason why horsehead men became popular on the Internet.