On January 8, 2022, the 19th War Horse Nanshan Open is ended perfectly in Beijing. Professional skaters from different cities in China competed on the lighting track of War Horse Mailuo park for the first time. After two days of wonderful competition, young player Liang Shuo made an outward turn of 720 and an inward turn of 900 on the two groups of platforms in the last round of the final, winning the champion of the 19th War Horse Nanshan Open with the highest score of 76.00. Li Han and Hui Yining won the second and third place with 71.66 and 64.33 points respectively.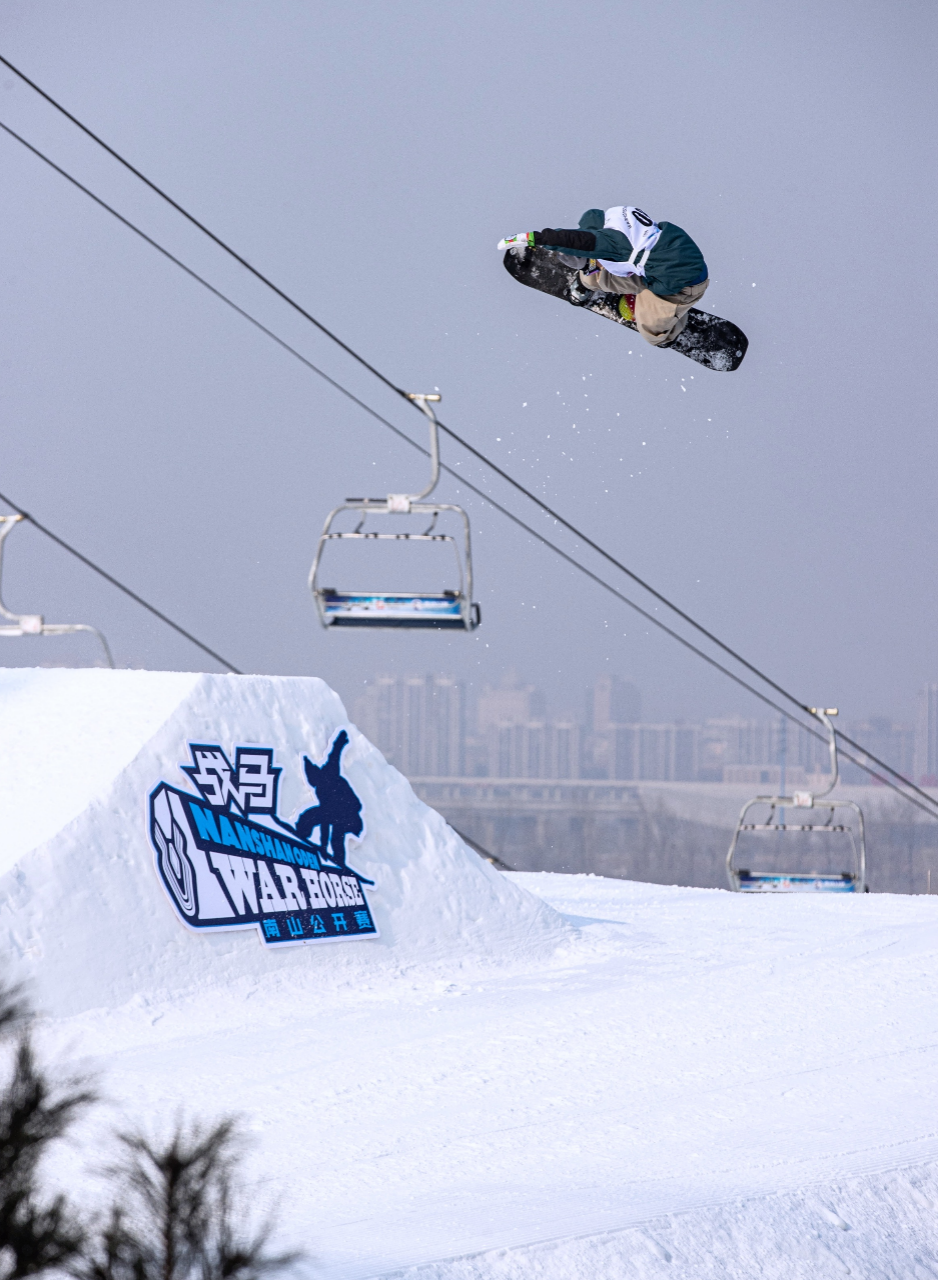 (Liang Shuo warms up on the big diving platform)
Founded in 2003, War Horse Nanshan open is the longest and most influential international snowboarding event in China. It is also the highest level snowboarding slope obstacle skill competition in Asia. Initiated by a group of young people who love snowboarding, this is China's first snowboarding event for the purpose of competition and gathering. It has grown into a benchmark of China's snowboarding culture.
The 19th War Horse Nanshan Open brings together fresh elements such as lighting, musics and fireworks. The top professional skaters in China compete on the same stage, showing the style of Chinese professional skaters.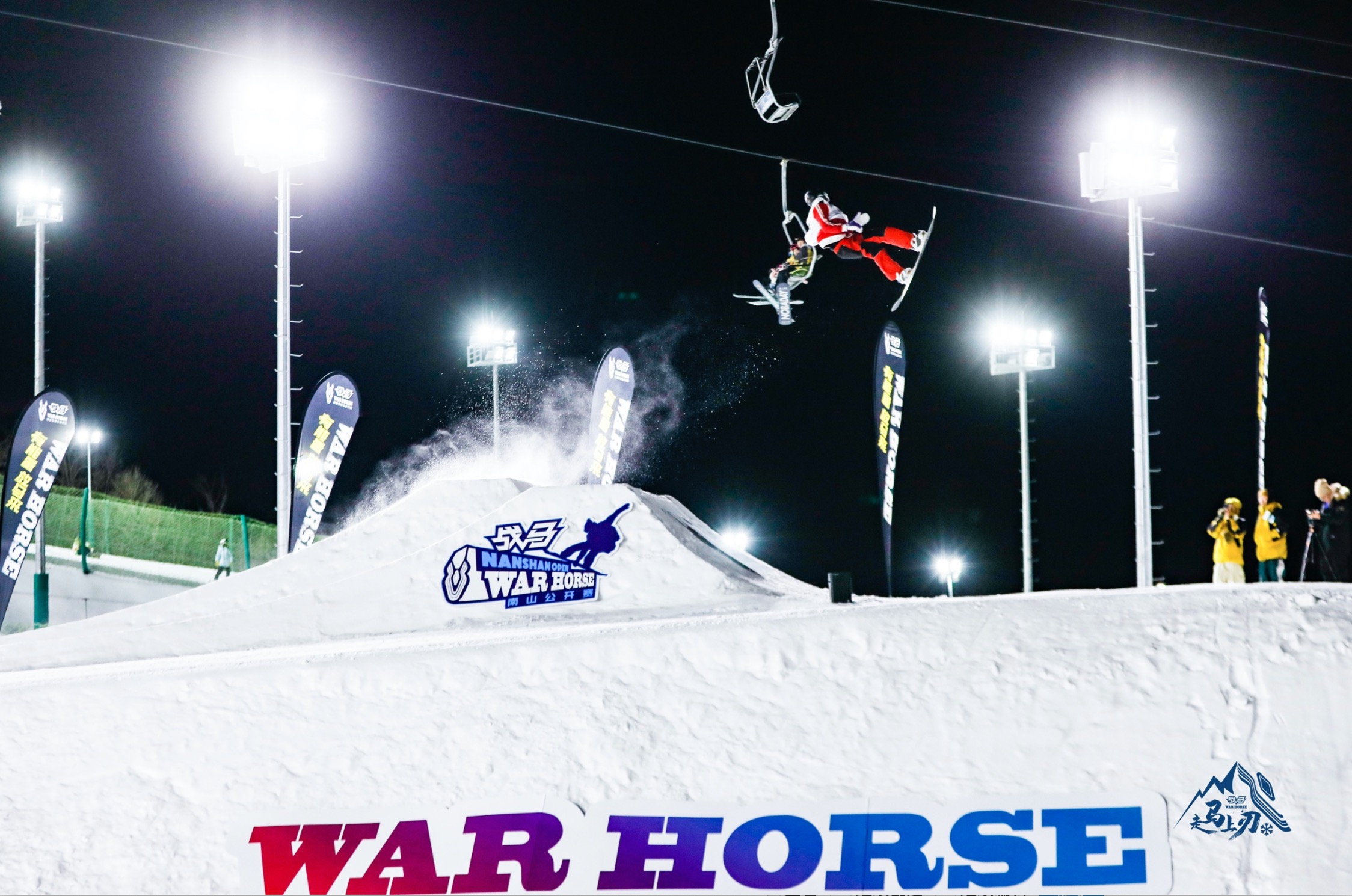 (in the final)
The online competition is also wonderful. The 2022 War Horse online challenge has attracted extensive attention and positive response from ski lovers. At tonight's final, more than ten awards including "best male skater", "best female skater", "creative dress", "best play method" and "best creativity", "best popularity" and "best performance" of the three-week online competition were also announced, so that the majority of ski lovers can also fully enjoy the charm of skiing.
(Top 6 and Best Female Skater in the 19th War Horse Nanshan Open)
Both online and offline are wonderful. The War Horse Nanshan Open has contributed to the great vision of 300 million people on ice and snow with practical actions.