The 2021-2022 Chinese Basketball Association (Short for CBA )League Playoffs officially kicks off today in Nanchang, Jiangxi following 3 sessions of regular season games which last more than 4 months. The 17-year-old Chinese Men's Basketball Professional League is about to usher in the climax of this year. Perhaps some attentive fans have already discovered that a new sponsor has been added in this season.According to the source, the beverage brand - War Horse energy vitamin drink has officially become the sponsor of the CBA League and the official beverage of the CBA League. So far, the CBA league partners has increased to 26, and War Horse has injected new energy into the CBA national basketball game.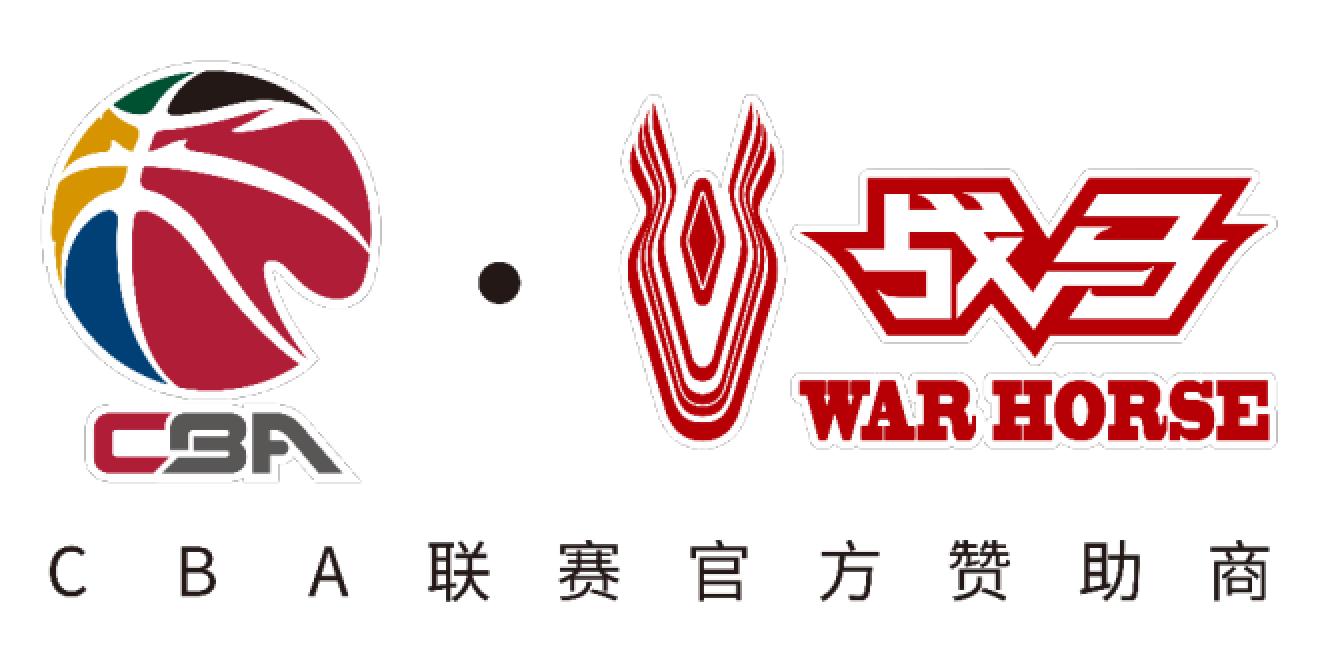 As the market-oriented reform of China's basketball deepens and the influence of the CBA league increases, this top Chinese basketball IP has now formed a relatively complete set of competition, management and promotion mechanisms after it has developed for nearly 20 years.Each club team and generations of basketball players represented by Liu Yudong, Wang Zhizhi, Yao Ming, Yi Jianlian, Guo Ailun, etc. have jointly built the main image and culture of the CBA league.This has become the benchmark of the Asian professional basketball league, and established a positive image and good recognition for the Chinese basketball teams in the hearts of fans.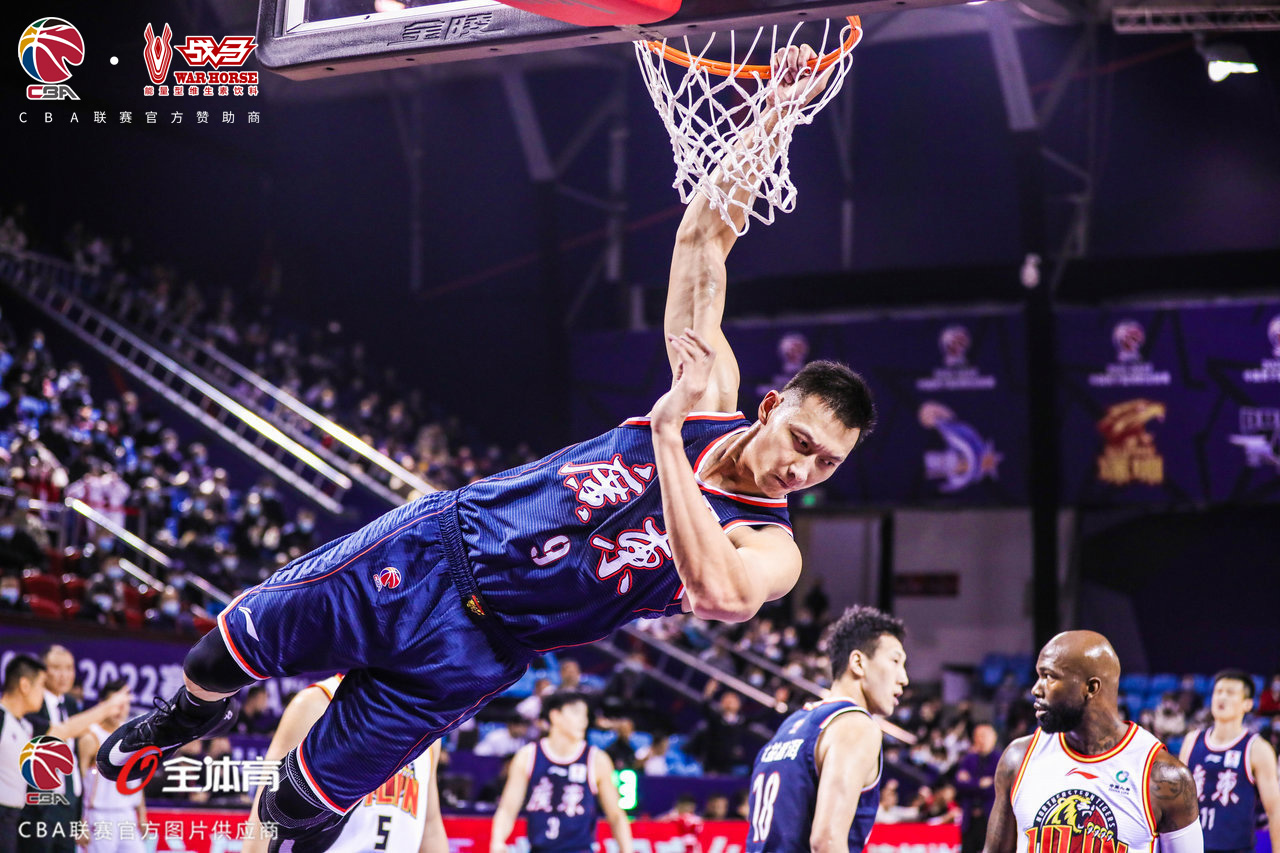 Taking advantage of the popularity of basketball in China in recent years, War Horse has deepened its efforts in basketball marketing. To name a few, China University Basketball League (CUBA), Urban Legends Basketball Tournament, Anta to "Be Crazy", This Is Slam Dunk, and other basketball events, activities and variety shows were all supported by War Horse.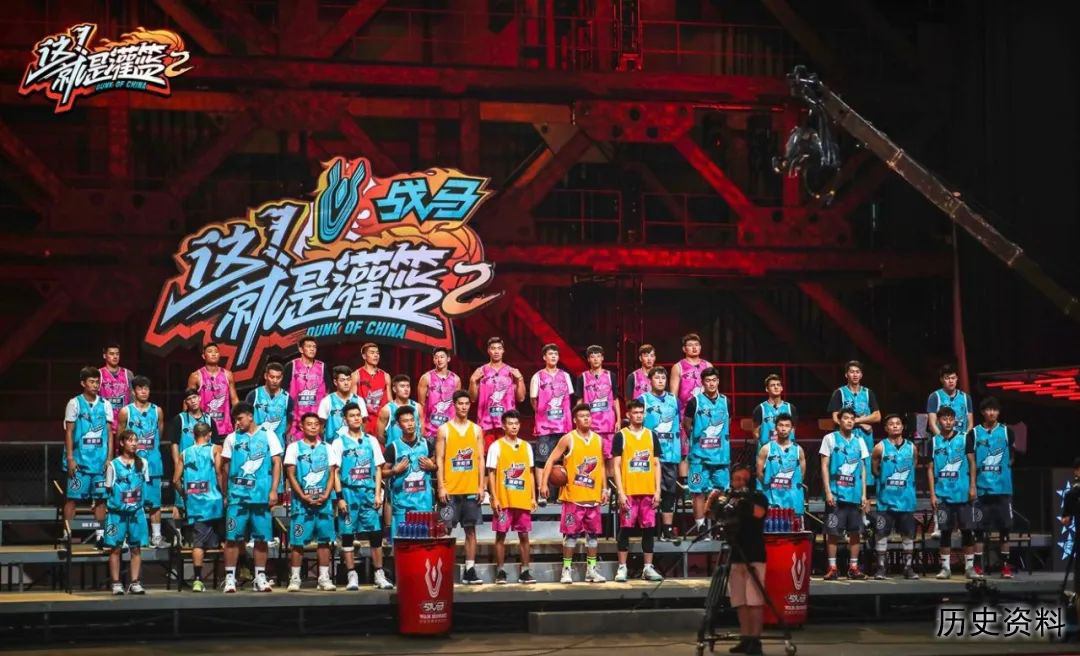 AS a energy beverage brand targeting youth, War Horse became the top partner of CUBA College Basketball League from 2019 to 2021. By creating rich basketball experience scenarios for basketball fans,War Horse deeply interacted with students on campus, which thus has left a deep brand imprint on young basketball players.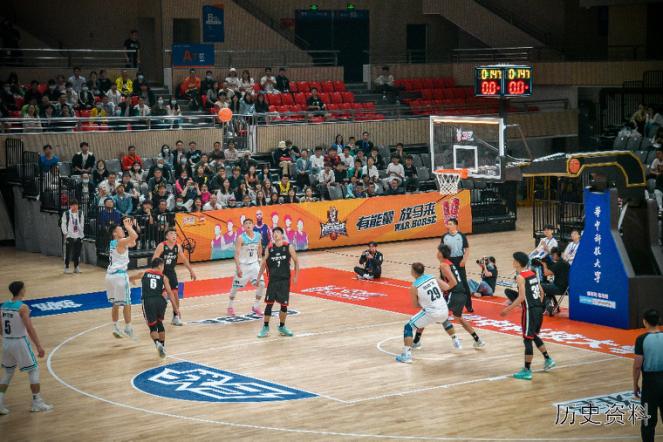 In March 2021, War Horse officially released the Basketball Ecological Promotion Plan to sponsor the UBA variety show(Short for UBA). At the same time,War Horse invited legend basketball player Stephon Marbury as the Head in this show. War Horse also carried out a series of basketball activities, produced many videos regarding basketball games on mainstream platforms such as Douyin.The views on Douyin reached over 300 million, which become the most heated basketball content hub in 2021.
The UBA variety show ,this IP has inspired more basketball fans and students on campus actively participate in basketball , and gathered people who are fearless challenges and passionate about basketball in the "energy field" created by War Horse.They co-draw a new basketball map along with basketball talents, Internet influencers, passionate fans and ordinary fans.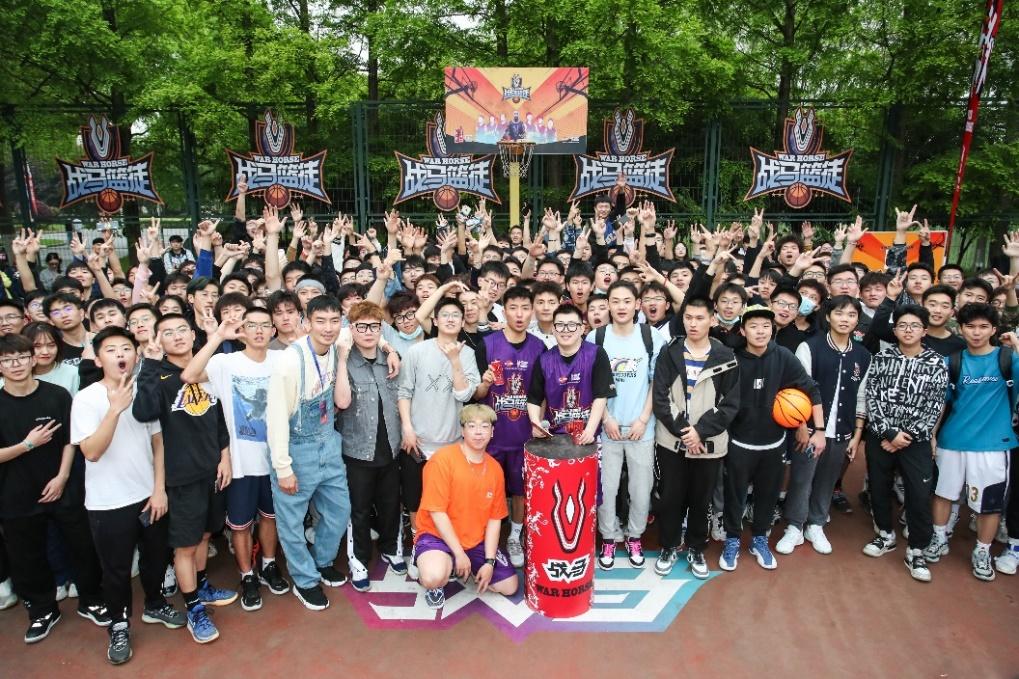 The UBA variety show hold basketball carnival in colleges and universities, attracting more than 100,000 students to participate in. Meanwhile, it also create opportunities for fans on campus to play with famous online basketball groups such as "Wild Ball Emperor" and "Passer-by King".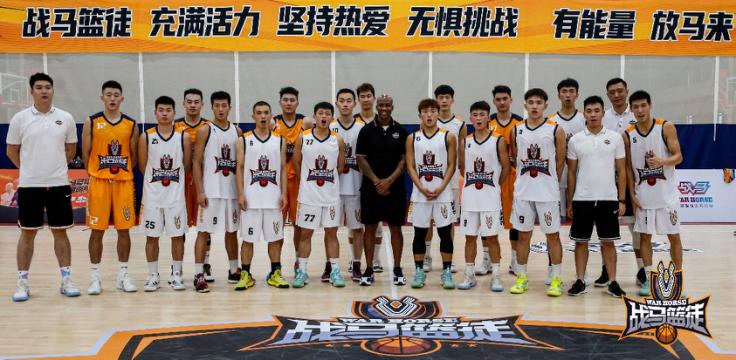 In addition, War Horse has also delicately created 2021 War Horse Basketball-Marbury Training Camp(Short for WHBMTC) --the first basketball training camp in China.It is sponsored by the brand, completely simulates the CBA professional in terms of training and competition content. More than 10 CUBA "Rising Stars" have been selected to receive all-round, high-intensity and targeted training provided by Marbury and other coaches.Young players received valuable experiences there. Among them, three players, Ma Zhenxiang, Xiao Tian and Wu Tingjia, stood out and advanced at a professional level in the 2021CBA Draft.They have realized their dream of becoming professional players.
WHBMTC quickly networked the basketball lovers at all levels, gained extensive attention in the industry, and received high recognition from participants and followers from all walks of life. At the Sports Big Business Annual Awards Ceremony in 2021 , the War Horse sponsored UBA Promotion program and WHBMTC won the Best Sports Marketing of the Year and the Best Sports Innovation of the Year respectively. Numerous CUBA's top players and basketball talents hope to further interact more with the UBA variety show in 2022 ,becoming members of WHBMTC.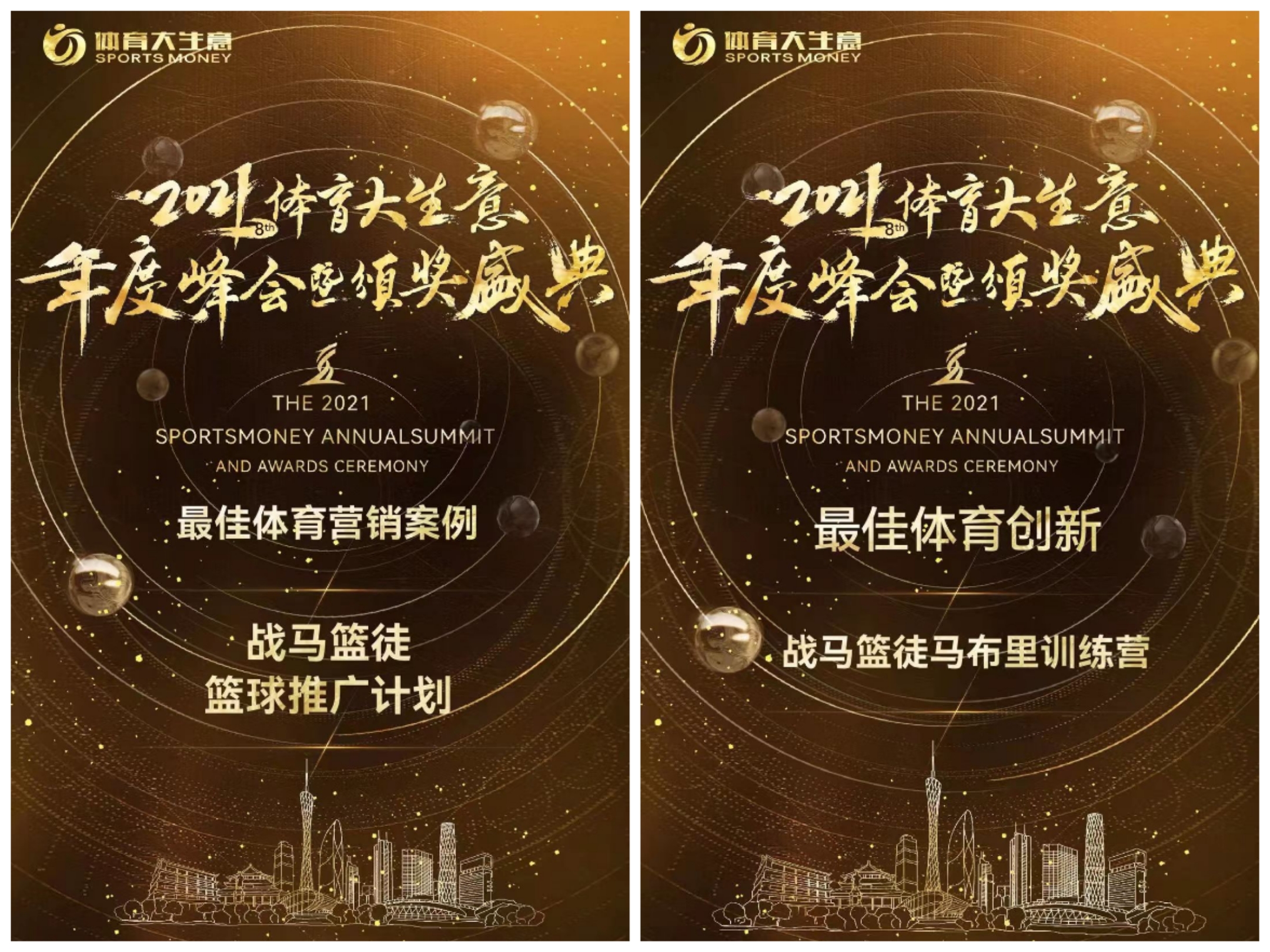 CBA Playoffs officially kick off, War Horse provides beverage supplies for CBA players and basketball themed packaging of War Horse beverage for basketball fans.This will enable playing basketball, watching games and drinking War Horse more passionate and carefree.
To attract more and more basketball lovers to join us, War Horse has developed a 2.0 version of War Horse sponsored UBA program for the CBA League, including the newly upgraded WARHorse Challenge, CBA Carnival, Marbury Training Camp and other activities.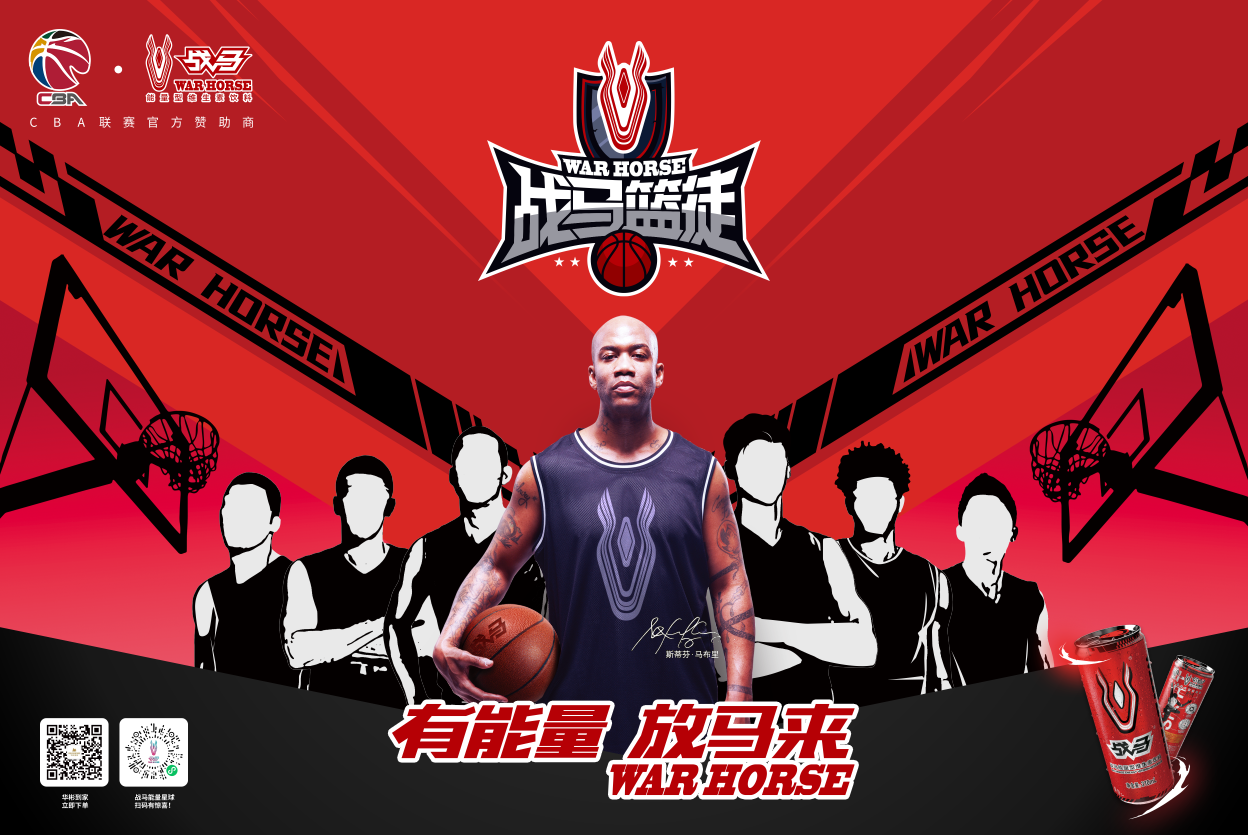 The latest season of the War Horse sponsored UBA 2.0 will be more worthy of attention after the trilogy(Grassroots Basketball/Campus Basketball /Professional Basketball) are co-written. We also welcome more basketball fans to join us and write their own wonderful stories. You got energy! Bring it on!