The War Horse E-sports opens, the midsummer carnival season comes
The 2019 LPL Global Finals will be grandly held in Paris, France, on 10th November this year. With the intensification of the playoffs in China, War Horse support the Chinese LPL team to fight in the world championships and bring full firepower E-sports benefits to the LPL fans. During the War Horse E-sports season from 17th August to 10th September, energy explosion prizes are prepared for summoners to ignite the passion of midsummer and the welfare is within reach.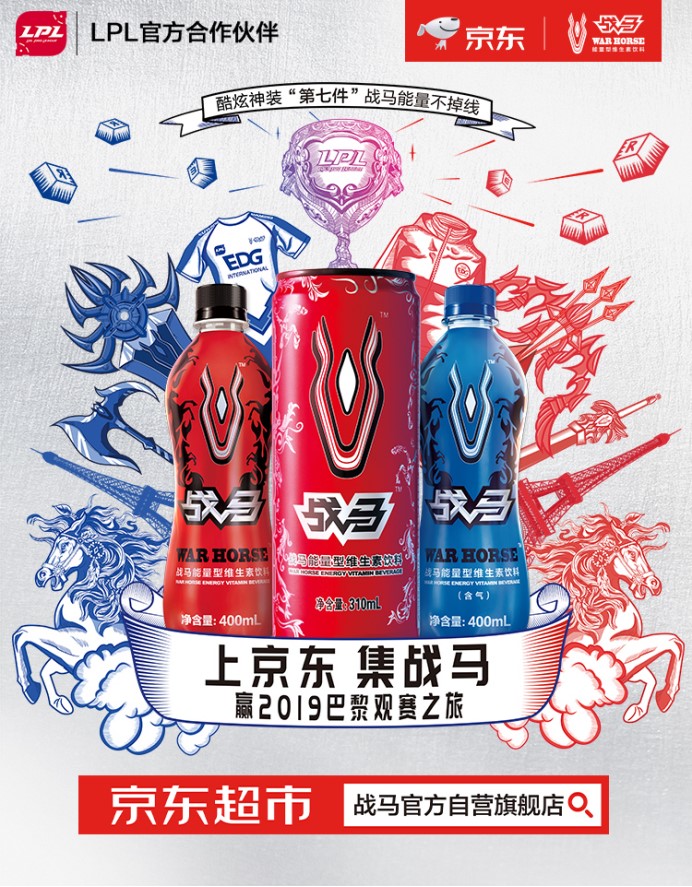 Watch the match in Paris and attract worldwide attentions
War Horse invite you to the finals and enjoy the tour of Paris for E-sports! War Horse has prepared a super popular award for the fans of LPL, that is, a luxury tour to Paris! War Horse arrange exclusive benefits for the fans throughout the whole process! Visit the scene, join the world's top E-sports carnival, and bring the energy of War Horse to cheer! Go to Jingdong(a top online shopping platform in China) and Win War Horse! The top 3 consumers who buy War Horse energy drinks can get this award!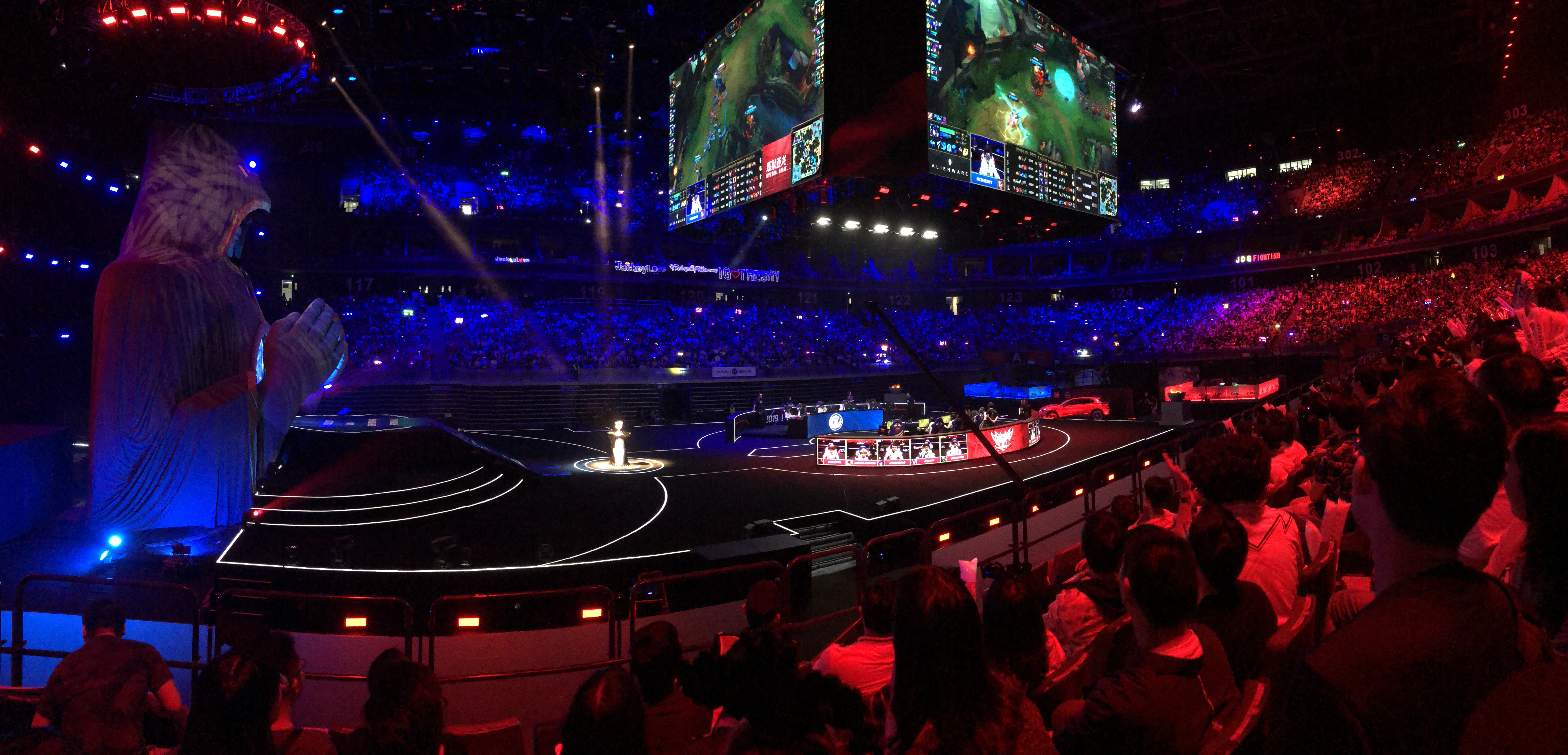 Watch the live broadcast and win tickets for LPL summer competition
Watch the live broadcast, Get War Horse Energy Drinks! War Horse cooperate with the Huya platform and invite the luxury anchor group to help them break through the canyon with their fans in the live studio. Watch the live broadcast, get the energy buff of War Horse, turn the plate against the wind, carry the whole audience, and mention five kills! You can buy a ticket for the final or win a prize for the live broadcast of LPL! Get War Horse Welfares, Win More Energy
During this War Horse E-sports season, you can not only get the grand prize of the 2019 LPL finals in Paris and tickets to the LPL summer finals. Summoners who participate in the purchasing also have the opportunity to obtain energy prizes such as genuine large-scale sculptures and medium-sized handmade sculptures of the hero alliance! Search in Jingdong Mall for the official flagship store of War Horse and the lucky e-commerce upgrade are waiting for you. Come and punch in to receive the energy benefits of War Horse! Go through the midsummer Canyon in War Horse E-sports season, and immediately arrive at the two activity sites of jd.com and Huya platform. Participate in winning the War Horse welfare. War Horse will accompany you to Paris in France to witness LPL win the championship again!