Victory and glory are our deep beliefs.
Dreams dance on the keyboard with your fingertips
There is an unimaginable active warfare energy. It accompanies us to face difficulties and overcome difficulties!
War Horse continue to work with EDG to win the battle, 2019!
How can you know how strong you are without taking the initiative to fight without reservation? If you don't want to try your best to challenge your limits, how can you understand what unimaginable energy is hidden in your body?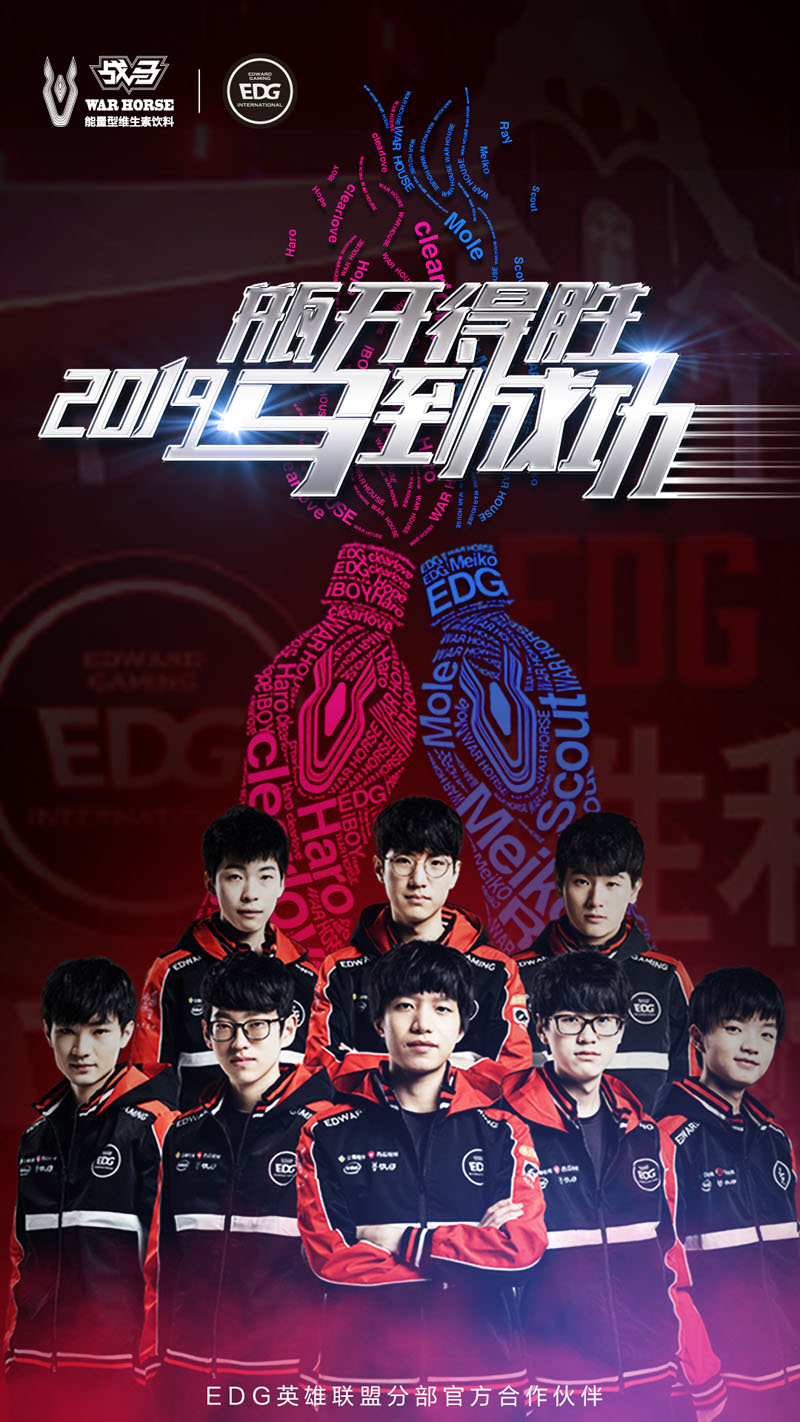 E-sports, only strength is the most dazzling edge. Looking back to 2018, War Horse cooperated with the traditional E-sports giant, EDG E-sports Club, and firmly marched on the road of active fight with the attitude of taking the lead. This year, we have seen the EDG team to strive for the top and lead the LPL. It also witnessed the life and death moment of the S world championship, and the EDG team completed redemption through two consecutive victories. Of course, what is more exciting is that the EDG team breaks through the shackles, surpasses itself and refreshes the historical achievements in the world competition with unimaginable strong energy.
This is the journey of EDG, and it is also the journey of War Horse. Along the way, we write the history with glory and challenge the limit with blood. With fearless struggling, sparing no effort, indulging in burning life and shining, we achieve a stronger self. This is also the common vision and unremitting pursuit of War Horse and EDG Club.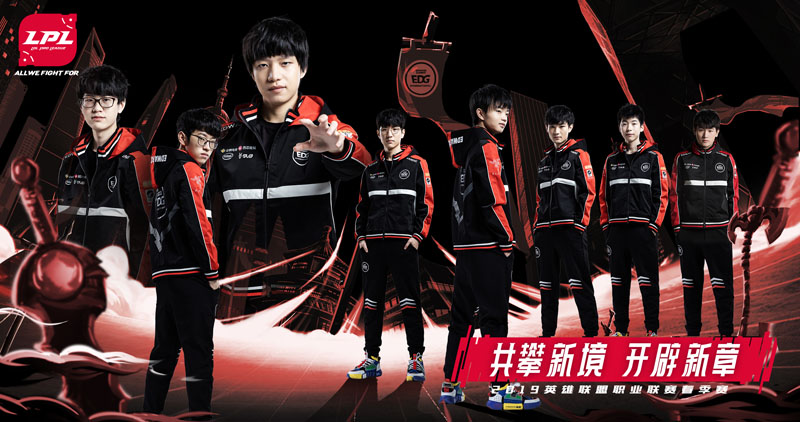 Let's climb on a new realm and open a new chapter! In 2019, War Horse will continue to work with EDG club to carry out all-round and multi field close cooperation for the e-sports industry and the e-sports crowd. We urge each other to make common progress, and finally let the horn of "E-horse first" ring through LPL and even the whole world so that more players who love E-sports can enjoy the energy of "Active Warfare".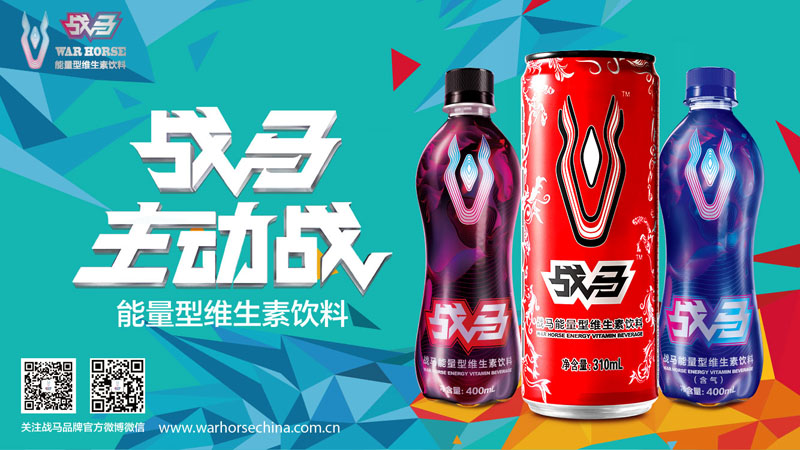 EDG.warhorse is now back online. What kind of empowerment will the further War Horse energy buff that is full of active fighting spirit bring to EDG Club? Please focus on the 2019 of War Horse and EDG, and then wait and see!