On October 13th, 2018, the most challenging extreme event of this year, the first stop of 2018 War Horse Bicycle Downhill Tour, started at Nanjing Huanyucheng Shopping Center!

This War Horse Bicycle Downhill Tour has changed the previous cold outdoor venues and set the competition venue in a shopping mall so that the public can feel the adventures and charming of bicycle downhill in a closer distance. The particular venue also greatly increases the difficulty of the competition and give new challenges to the contestants!
The mall track is extremely smooth. For players with insufficient vehicle control ability, they will get accident at any time due to carelessness.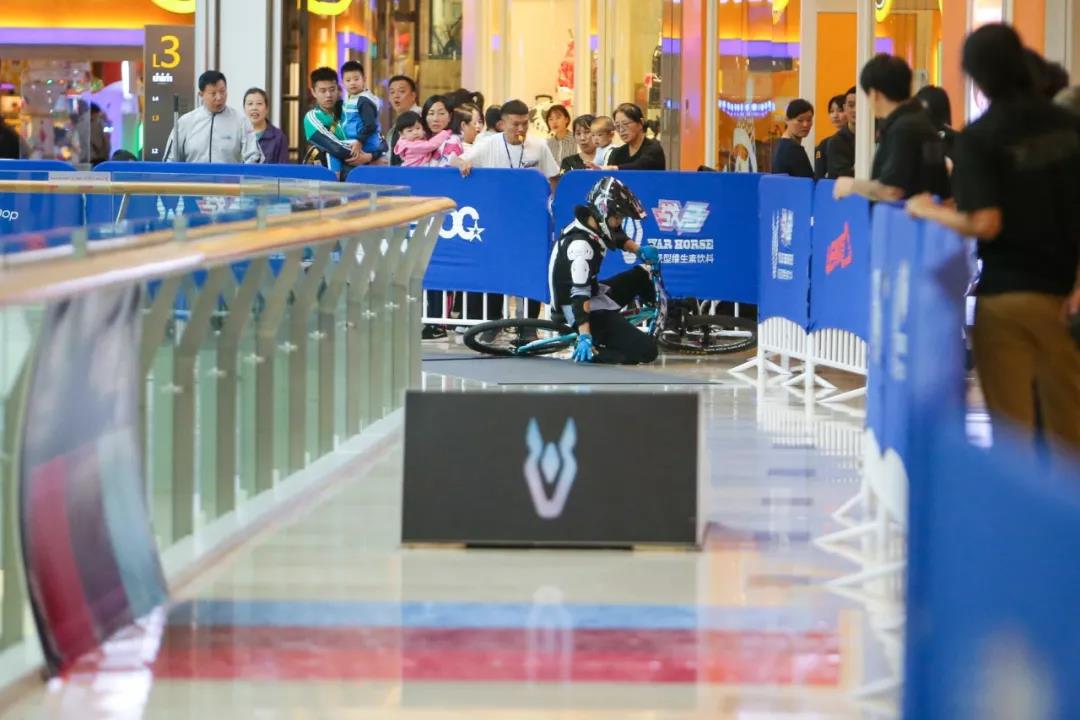 The high elevation platform is thrilling and exciting. The players are soaring in the air and then rapidly landing and gliding. When they are taking off and landing, the wind whistling in their ears to cheer for them!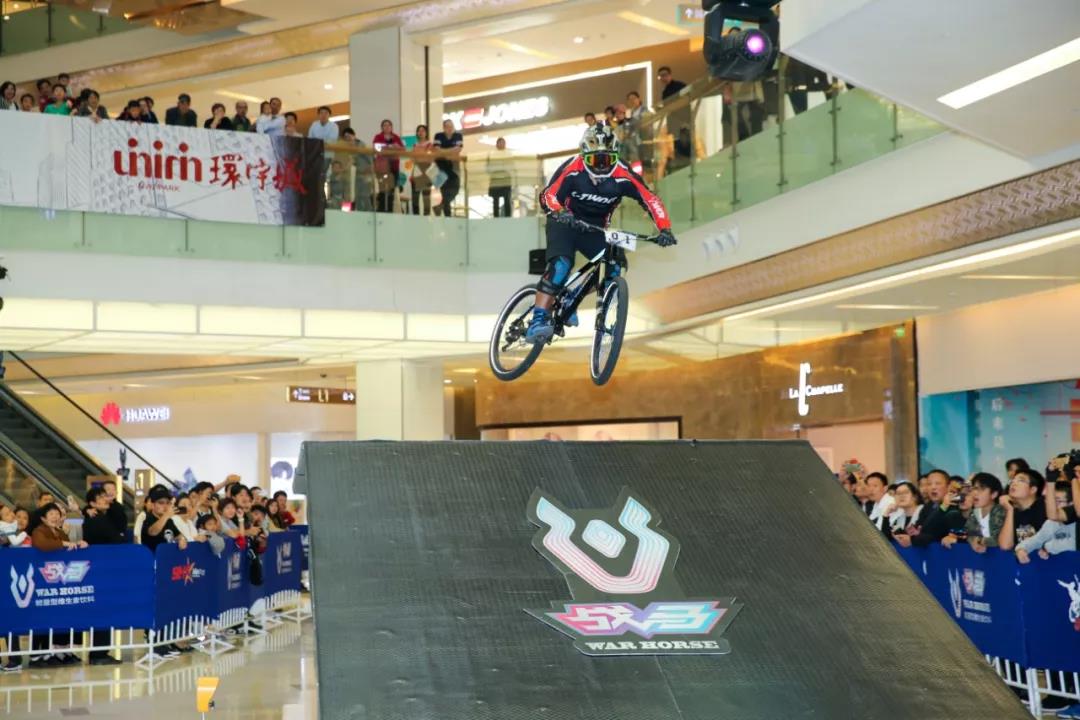 There is a new game playing mechanism, that is, the "War Horse Energy Acceleration Area". It is to provide the players with the opportunity to reduce their time and own more scores, adding more uncertainties to the already tensed and exciting game!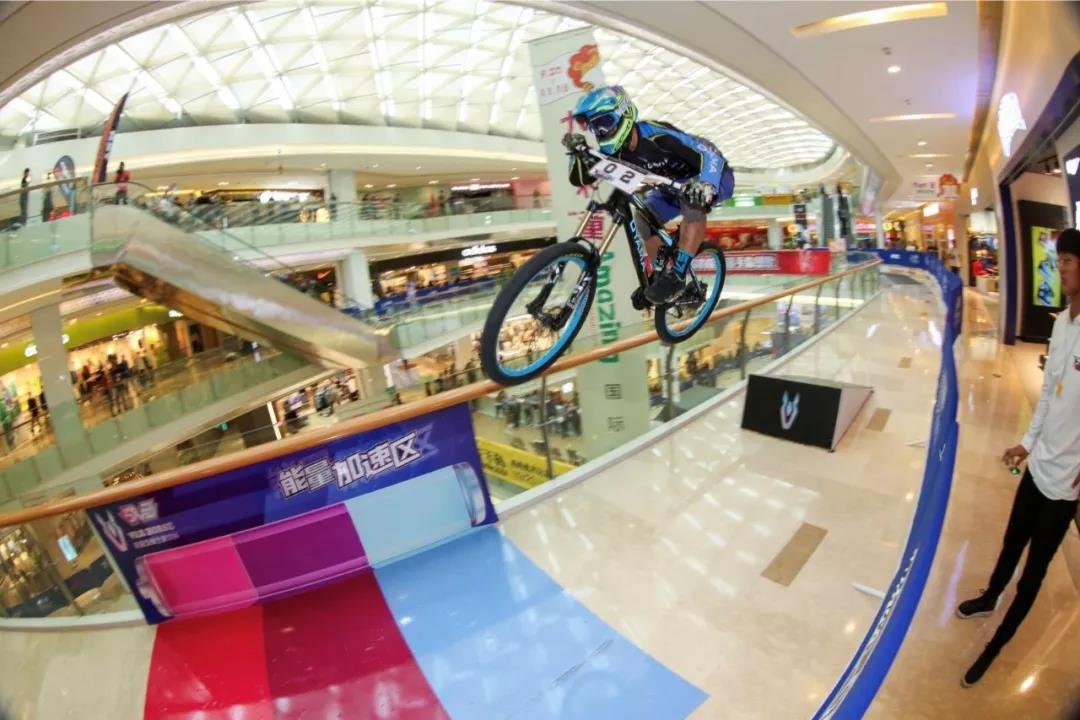 As the organizer of this event, in addition to providing bicycle downhill players with a highly exciting track, War Horse also set up an interaction area for the audience to have a try so that the audience can experienced the pleasure of riding.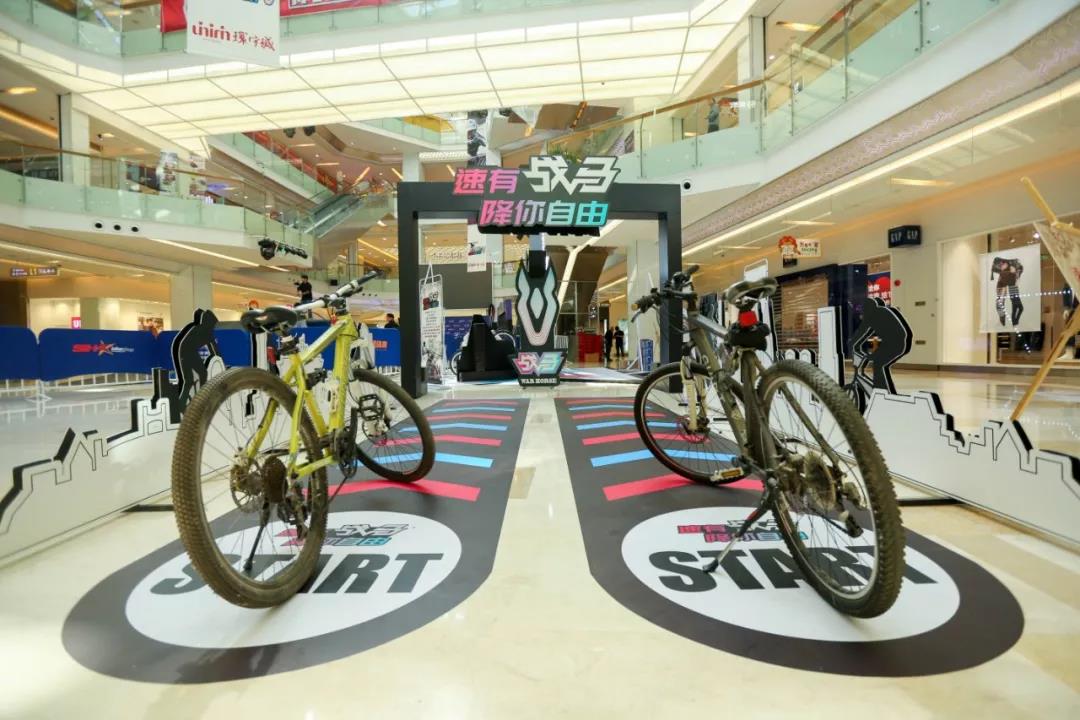 Ride slowly to challenge your balance.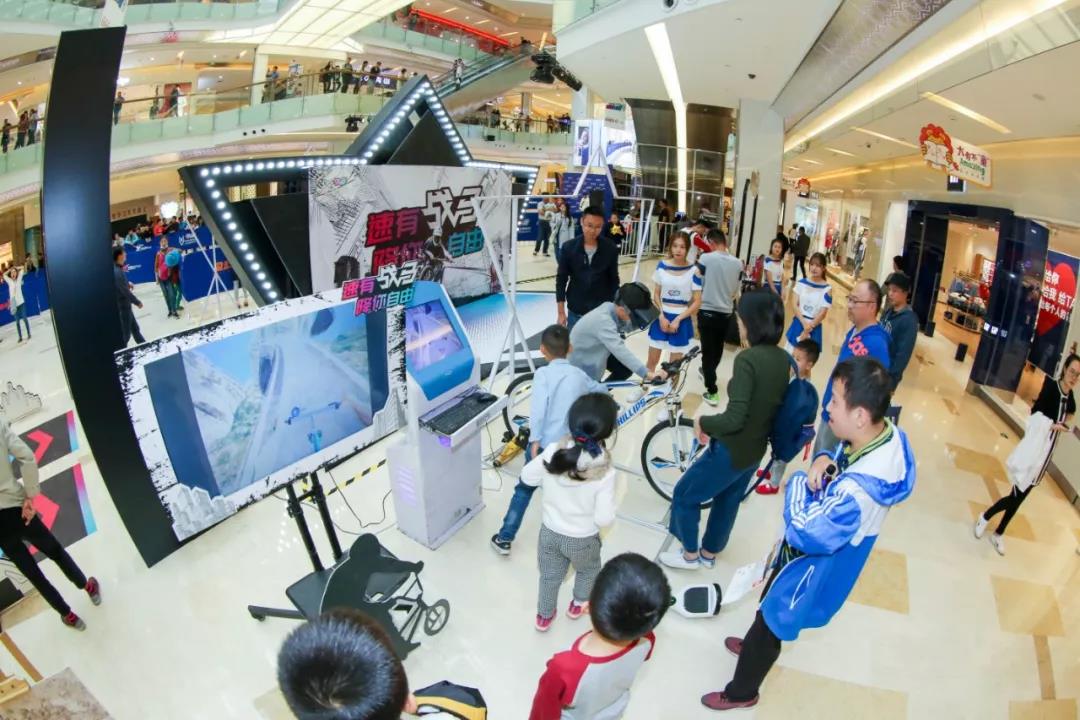 Get VR ride to know the thrilling of the downhill.
Finally, Xiao Cong, the young boy from the elite group, won the throne of the day with an excellent result, 32.96 seconds, and directly promoted with Liang Jinlong from the elite group to the Shenzhen finals of 2018 War Horse Bicycle Downhill Tour!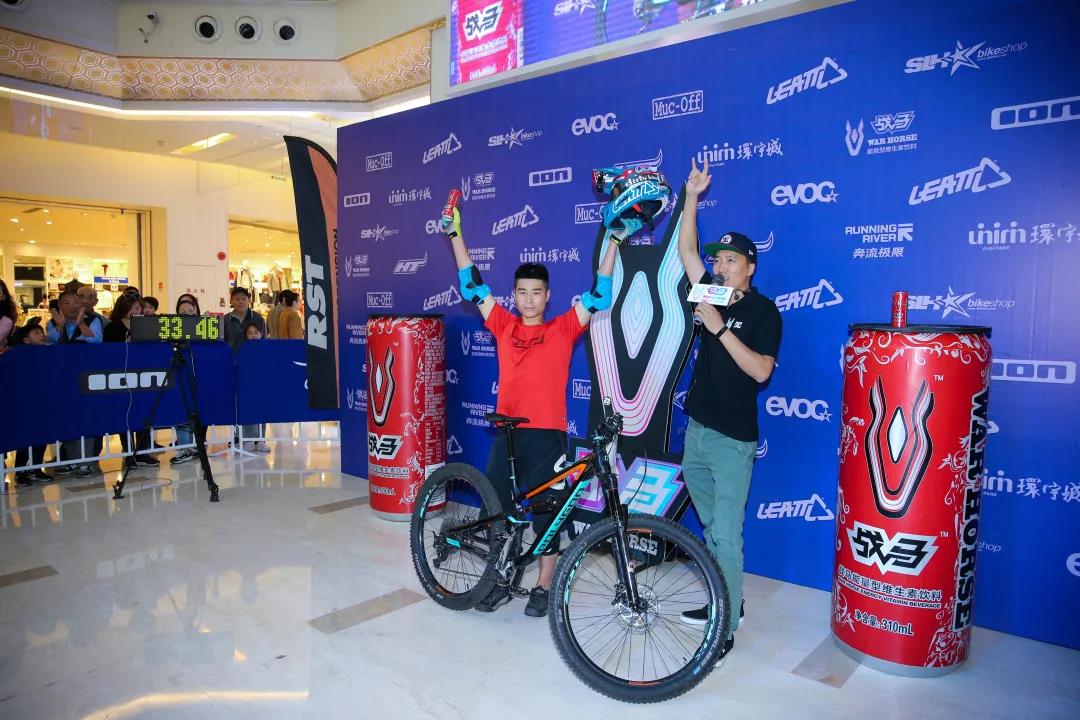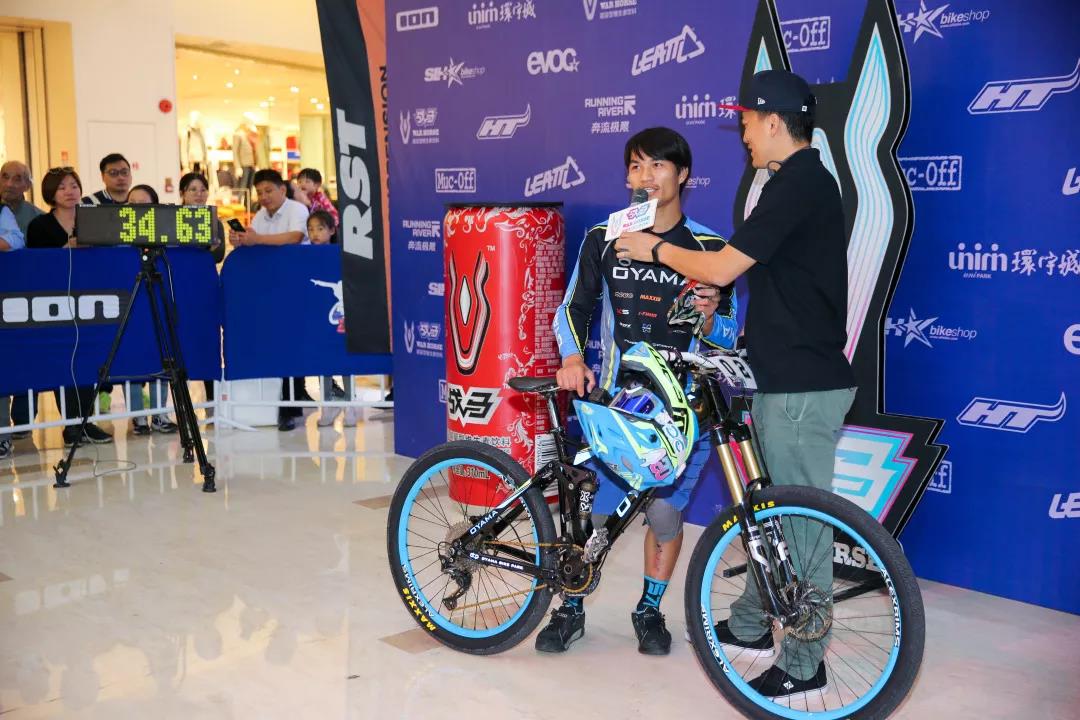 In the public group, the players also show everyone the power of love. Because of love, your energy is beyond your imagination. The contestants, Luo Shitao, Li Shuyang and Fan Haochen won the champion, the second and the third place with results, 37.3 seconds, 39.37 seconds and 39.94 seconds.
Limit is not the synonymous of danger. War Horse specially invited a 9-year-old boy from the Wheel Clu named Baixue Zhufeng. With his professional skills and admirable courages, he won the unanimous praise from the on-site audience and proved that with comprehensive protection and gradual progress, age is not something to stop you from loving bicycle downhill!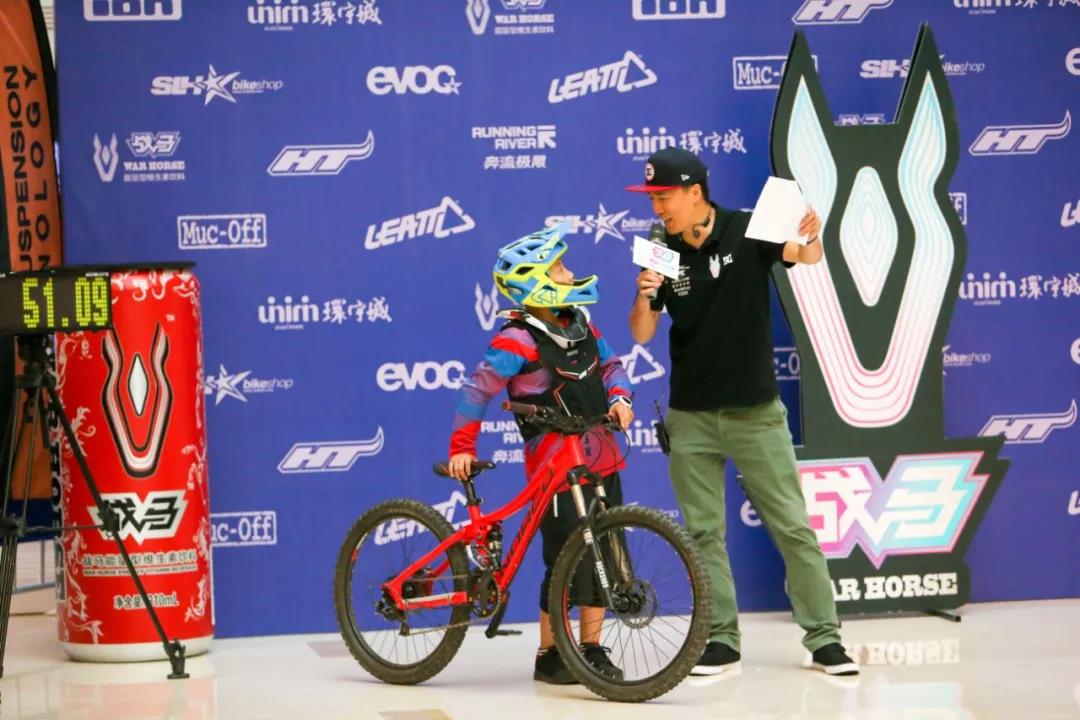 Break through the shackles and challenge bravely. Your energy is beyond your imagination. We'll see you in the next stop in Wuhan!